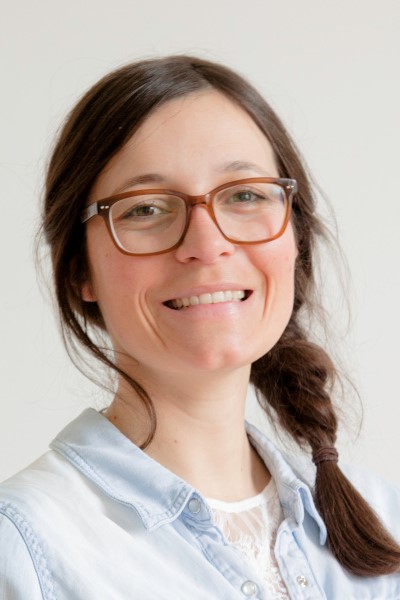 Info
Translating since: 2008 Translates: English and Spanish into French Fields of specialisation: Environment, Sustainable Development, Health
Profile
With a keen interest in science and the natural world, medical translation was a natural choice for Laetitia. These days, her work enables organisations in the health and life sciences sector to bring innovation to European markets in compliance with regulatory norms. Laetitia brings to Syllabes a wealth of experience in health, tourism and localisation in project management and client-facing roles in France and abroad. With experience spanning the entire project life-cycle from coordination with in-house teams, external suppliers, modifications and final verification before going to market, Laetitia can quickly and easily grasp your processes and become a valued partner for your team. With Laetitia, you can expect friendly, efficient collaboration from a technical expert who speaks your language.
Laetitia's interview
Why and when did you decide to become a translator?
I have always been fond of languages and sciences. I graduated from high school in France after taking a Baccalauréat in Science with a focus on life and earth sciences, then I studied English and Spanish at university thinking I might become a teacher. However, while I was teaching French in Wales, I realised that what I liked most was working with languages. During the first year of my Master's degree, I completed an internship as a translation coordinator, which fully confirmed my aspirations. And this was just the very beginning of my journey in the world of translation. I held various inhouse positions such as translator, translation project manager and localisation tester within several different companies, then decided to take the leap and go freelance.
What do you like most about translating?
I often say that just like some people love puzzles, crosswords or sudokus, I love decoding a message in one language and conveying it in another, while adapting it to the target culture. I find this activity very rewarding, and you never stop learning. In addition, being a translator allows me to combine my interests in the fields of health, science and the environment with my passion for languages.
Is there a particular initiative or organisation in the environmental field that you support in any way? Why?
I live in a rural and mountain area, and I am very keen on protecting the natural environment surrounding me. I therefore try to play my part as much as possible, e.g. by making my garden a bird shelter as per the "Refuge LPO" principles or recreating an orchard by planting a dozen fruit trees. Since my region is also highly dependent on tourism, I am also a member of Montagne verte. This non-profit organisation, based in the neighbouring Aulps valley, focuses on developing solutions to preserve our alpine environment and reduce the impact of human activities, by informing, inspiring, encouraging and integrating with the local community as well as educating and supporting businesses to become more sustainable. I find it very inspiring, and I hope this type of initiative will be a role model for the Abondance valley where I live.
What are the main reasons you joined Syllabes?
I have worked in a wide variety of companies, from small and medium-sized to very large firms, in teams of all sizes, with varied cultures and modes of governance. Syllabes is a dream company to me, since we created it to reflect our values, but we also keep developing our cooperative to meet our needs, and especially our clients' needs.
When you work on your own as a freelancer, it is easy to forget that you are running a business, even if it is just a one-person company. You might only tend to partner with certain types of clients or confine yourself to the tasks and activities you enjoy the most, setting aside what you dislike, thus potentially losing track of what is important to remain up to date with your market and stay competitive. I believe being a member of Syllabes helps me improve myself both professionally and personally. I have enhanced my skills in accounting, administration, website management, and IT security, but I have also greatly benefitted from the different points of view of the other members of Syllabes which help me think outside the box. Working as a member and manager of a cooperative company really lifts collaboration and teamwork to a higher level.
At Syllabes, in terms of decision-making, we do not apply the "majority takes all" rule, but every member has a say in all decisions.
And as far as work/life balance is concerned, the group accommodates personal rhythms as much as possible.