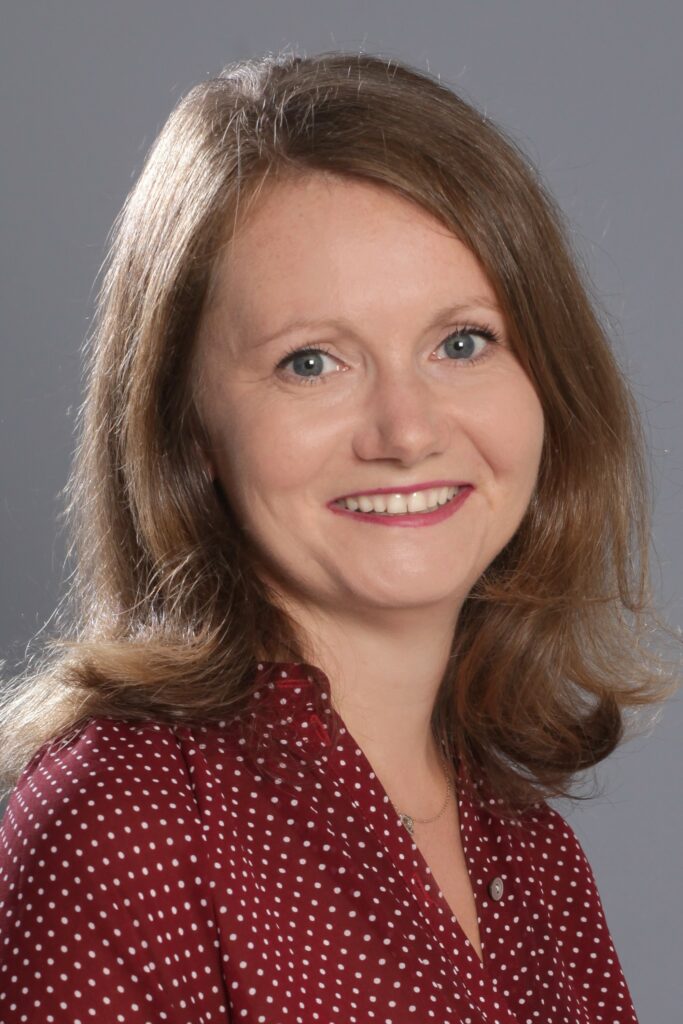 Info
Translating since: 2016 Translates: English and French into German Fields of Specialisation: Environment, Sustainable Development, Outdoor Sports
Profile
After completing multilingual studies, various travels outside of her native Germany, and an early career in the high-end hotel industry, Rebecca went back to university to retrain as a translator. From these early work experiences, she developed extensive customer service skills and knows the importance of being attentive to your needs. They also taught her to work in multidisciplinary teams. Her strong personal commitment to environmental protection, in particular the principles of zero waste, along with her passion for outdoor sports reinforce her expertise in these areas. After several months working as an external translator, it was only natural for Rebecca to officially join our team in 2021, becoming our second German mother-tongue partner. Her open-mindedness and proactivity are greatly appreciated within our team and are qualities which guarantee you will be working with a trusted linguistic partner.
Rebecca's interview
Why and when did you decide to become a translator?
I've always loved languages. It started with German grammar lessons which I found fascinating. My first foreign language at school was English, followed by French, and from that moment on I knew I wanted to do something with this language later. I added Russian and Italian, and loved these languages, too. Especially Russian, which is very different from the Latin languages. I was lucky enough to go on several student exchanges to France, Belgium, Morocco and Russia, and I remember translating my favourite German song at the time into French for my exchange partner. Later, I studied French, Italian and Russian at university. I didn't want to become a translator back then, but a university professor. In the end, I cut short my studies at university and did an apprenticeship in hospitality instead, because I wanted to use my language skills in a more practical environment. After 7 years in the hospitality sector, I changed my mind. Even though I worked with my foreign languages daily, it didn't seem profound enough to me. So I did a lot of research about translation as a profession and decided to complete my studies with a master's degree in translation. And I don't regret my decision for a second.
Do you remember your very first translation job?
Yes! I was on vacation in Costa Rica when a fellow student from my master's programme sent me an email asking if I would like to translate for the outdoor company where she was doing her internship. She knew I was an outdoor sports and nature lover and thought I could be the perfect match for their English to German translations. I was really excited to send my very first quote. At the time, I was still doing my internship as project manager for a translation agency, so after my quote got accepted, I worked evenings and weekends for about 3 weeks to complete my first project, which was a big one – over 10,000 words. The hard work paid off: the client was happy and sent me more work. And that's how I specialised in outdoor sports.
What are the main reasons you joined Syllabes?
Claudia contacted me for a translation project in January 2020. I found the idea of Syllabes very interesting, because I had myself considered joining forces with other translators but hadn't pursued those thoughts. When she asked me to join Syllabes and explained how the cooperative worked, I soon understood that Syllabes was a thoughtfully designed concept. I didn't hesitate very long, because I really think that working together not only creates added value for translators, but also for clients.
You specialise in translations for the environment and sustainable development. Why?
I've always loved nature and being outdoors. Over time, I came to understand that it is important to protect the environment, and that I had to make some choices to remain true to my values. I started questioning my own way of life and joined the local zero waste association in order to make an active contribution. Finally, I also wanted my work to reflect my values. That's why I specialise in translations for the environment and sustainable development.
Which word do you like/dislike translating most?
As we translators know best: context is key! Nevertheless, there are some words that you always struggle to translate, and most of the time it's the simplest words. One of the words I really don't like translating from English is 'asset'. It has so many different meanings and is used for any and everything!