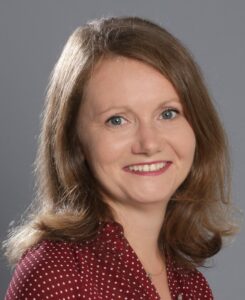 Info
Profile
After completing multilingual studies, various travels outside of her native Germany, and an early career in the high-end hotel industry, Rebecca went back to university to retrain as a translator. From these early work experiences, she developed extensive customer service skills and knows the importance of being attentive to your needs. They also taught her to work in multidisciplinary teams.
Her strong personal commitment to environmental protection, in particular the principles of zero waste, along with her passion for outdoor sports reinforce her expertise in these areas.
After several months working as an external translator, it was only natural for Rebecca to officially join our team in 2021, becoming our second German mother-tongue partner. Her open-mindedness and proactivity are greatly appreciated within our team and are qualities which guarantee you will be working with a trusted linguistic partner.